Please don't forget tomorrow is a FLEX FRIDAY! All students will do their learning virtually no matter if they are at home or on campus.

Tomorrow is the final day for students and parents to bring their donation for the Crush Clinton with Cash competition. You can drop off your change in the grade level bucket or if you want to write a check please make it out to Fight Like a Kid. You can also take your larger donation to First Arkansas Bank & Trust and deposit your donation to the Fight Like A Kid account (bring your deposit slip up to the school office and indicate which grade level before 3:25 TOMORROW). Final donations for Fight Like A Kid can be made at FAB&T by NOON on Friday.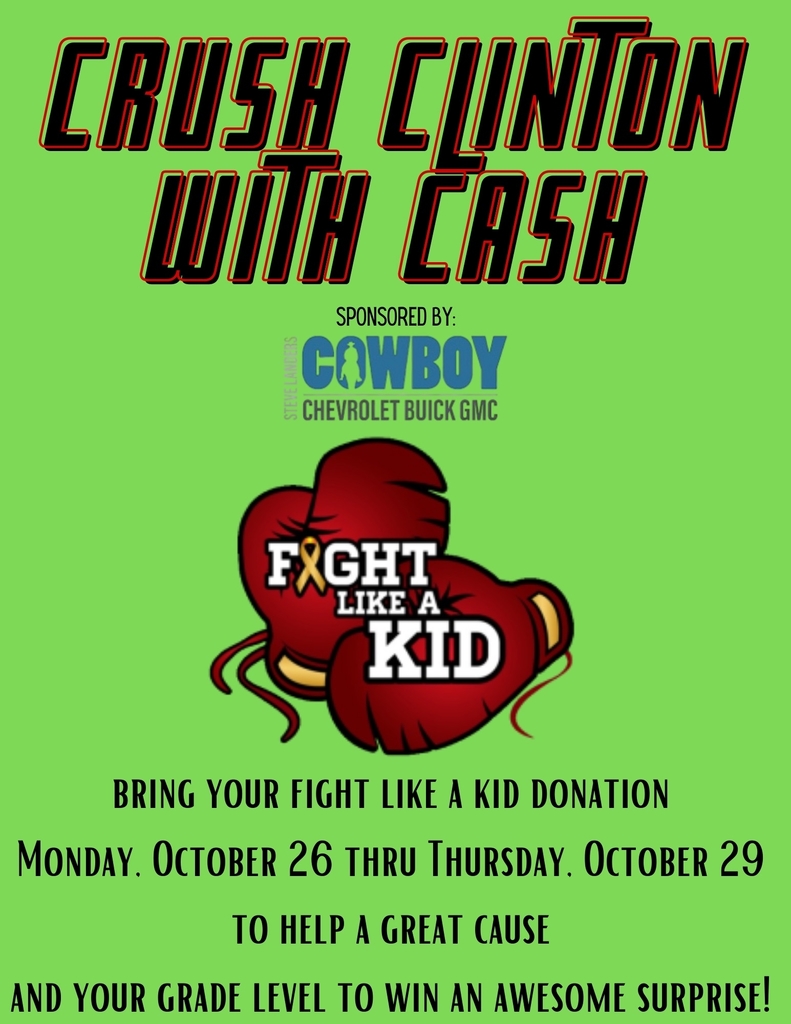 CROSS COUNTRY meet today postponed to 11am Friday, not 1pm

Cross Country meet today has been postponed to 1pm Friday

|YEARBOOK PICTURE RETAKES| Wingard Photography will be back at Heber Springs Schools on November 5th beginning at 8am for yearbook picture retakes, make-up pictures, remote panther yearbook photos, and any missed Senior photos. Please go to wingard.inter-state.com and use the following code to place your order online. High School Students and Senior Portraits 54784XA Middle School Students 54785BA Elementary Students 54784TA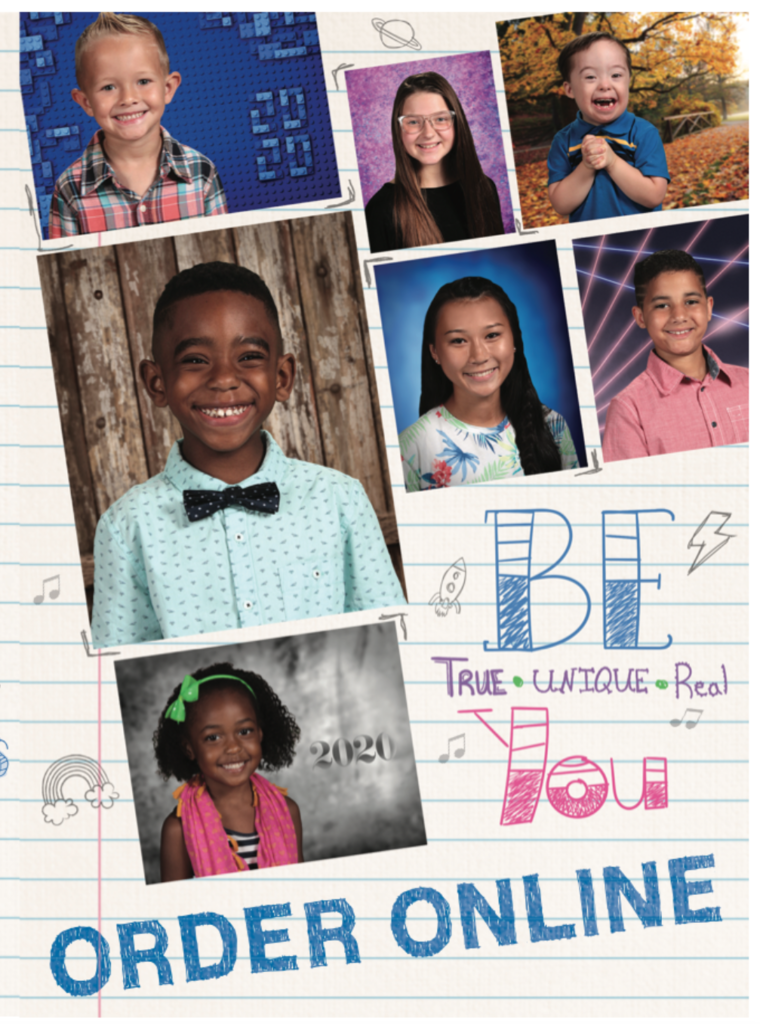 Bus 32 will also be running off schedule due to the traffic situation.

Bus #1 and #2 will be running late this morning. There has been an accident that is limiting traffic across the dam. The buses will run their routes as soon as they can get past the emergency services on the scene.

2020-2021 Panther Basketball Schedule.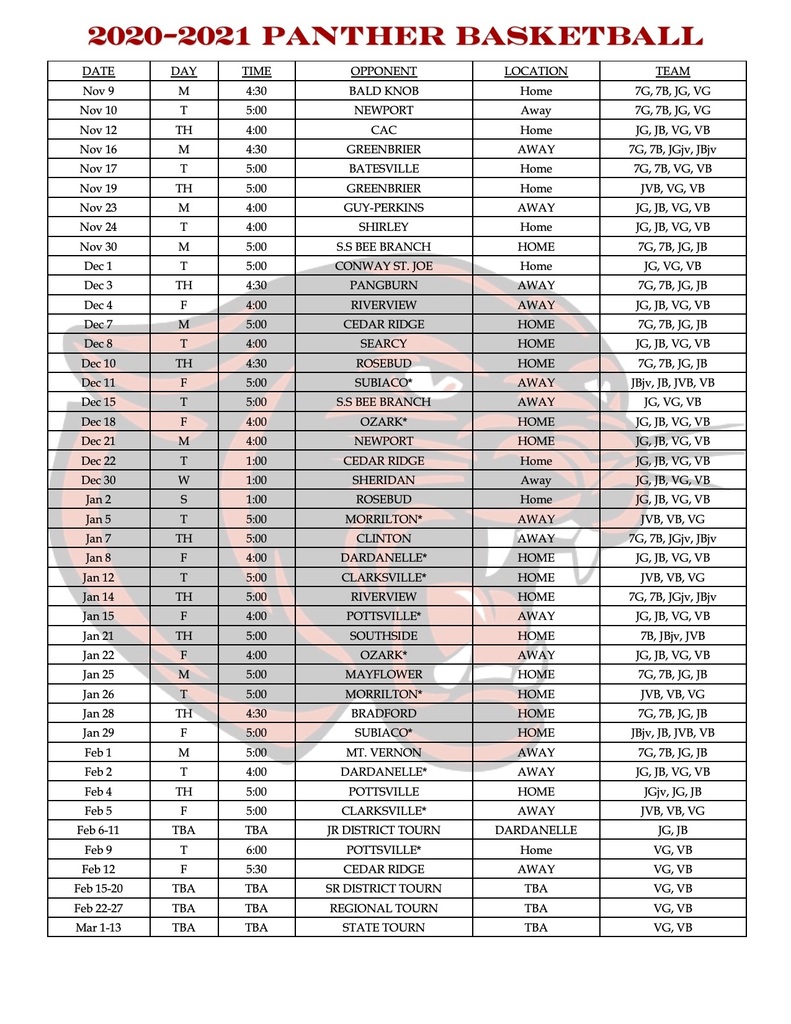 For the past three years, the athletic departments of Heber Springs and Clinton have chosen a former player, coach, or community member who have given their time and effort to support their community as the Honorary Captain for the Battle of the Little Red game. The Heber Springs Panthers are very excited and honored to announce Larry "Scoop" McCarty as the Honorary Captain for this year. Mr. McCarty, or better known as Scoop, is a 1973 graduate of Heber Springs High School and has been in the journalism industry from the past 41 years. After college, Scoop worked for the local newspaper in Heber Springs until 1988, then newspapers in West Virginia, Oklahoma and Texas. In 2018, he was named as the Texas Sportswriter of the Year. Larry and his wife Michelle moved back to Heber Springs in February 2019 and he is currently a substitute teacher for Heber Springs Schools and still covers Panther sports on marktime.com. We are so appreciative of his coverage of Panther sports throughout the years.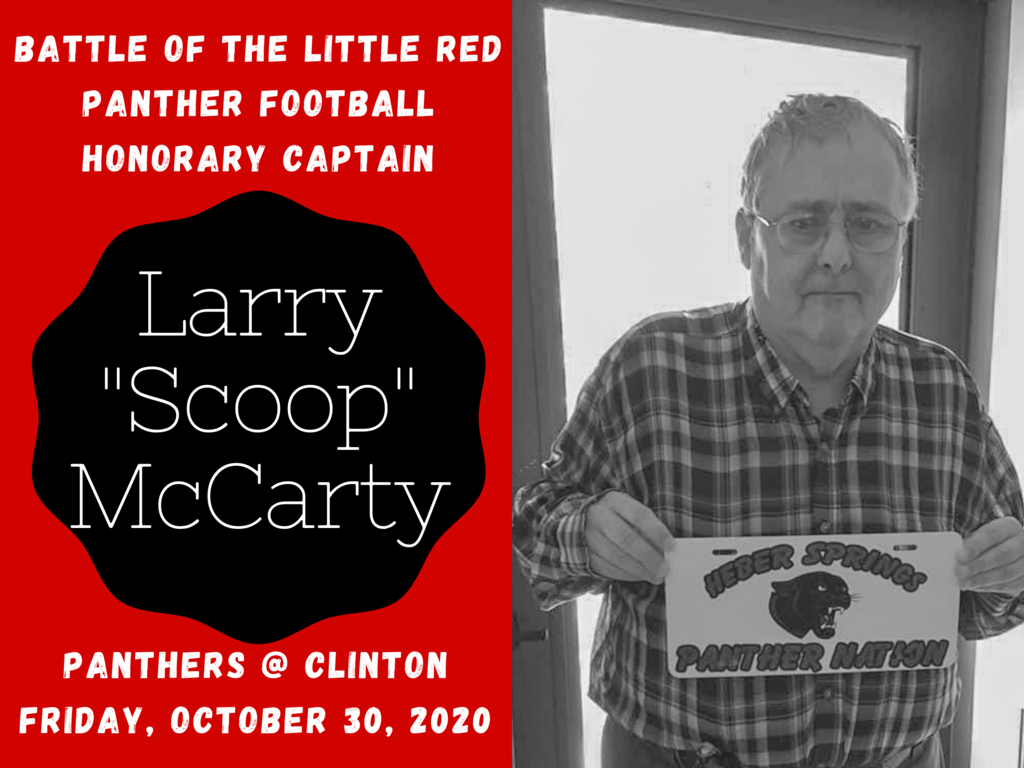 Come out tomorrow morning to see the Sr. High Cheerleaders and drop off your items for STUFF THE BUS!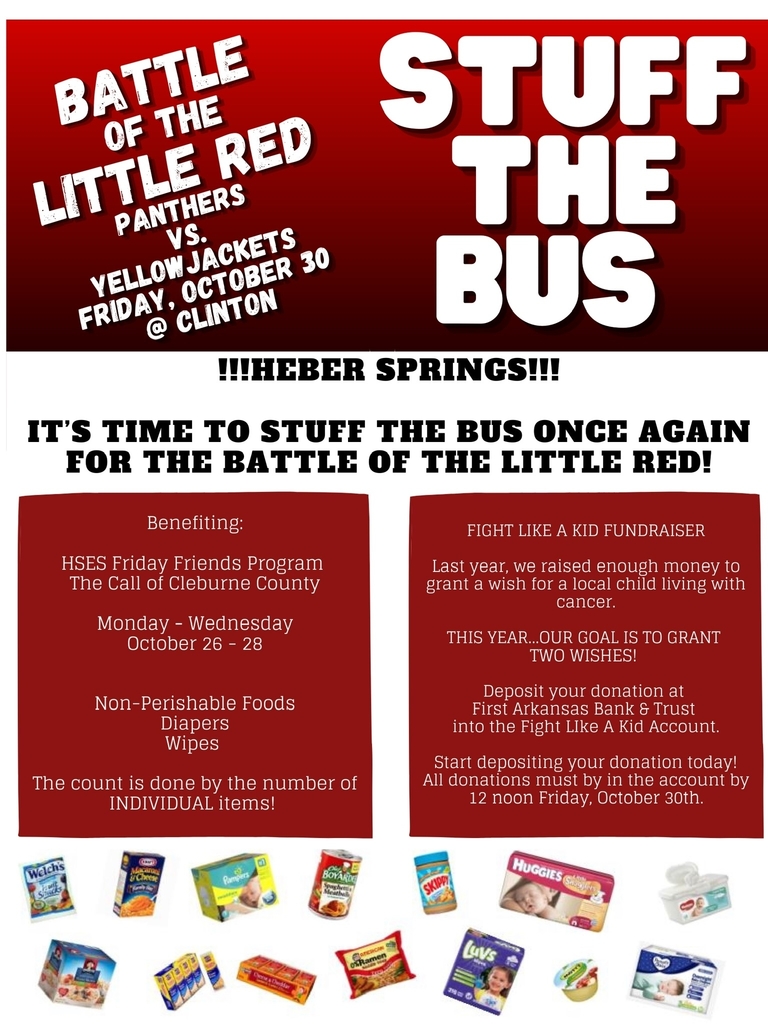 Heber Springs Week 9 Information concerning Battle of the Little Red, Stuff the Bus, and Crush Clinton with Cash!
https://youtu.be/ebfqPqMqqGQ

STUFF THE BUS BEGINS NEXT WEEK! Bring your non-perishable food items, diapers, and wipes starting Monday, October 26th-Wednesday, October 28th. Remember all donations are counted by the number of individual items in the package!

|CRUSH CLINTON WITH CASH| The Fight Like A Kid fundraiser is just around the corner. This year we want our students and families to get involved in the fundraising process and participate in a friendly competition. Starting Monday, October 26th, bins will be placed outside of each school office labeled for each grade level. Bring in your donation by Thursday, October 29th, place it in the grade level bin, and help this great organization AND your grade level win the amazing surprise. We are excited to say announce that Cowboy Chevrolet will also donate to Fight Like A Kid and match our donation! Don't have any kids in school? Want to donate a larger amount? Then take your donation down to First Arkansas Bank and Trust and deposit your donation into the Fight Like A Kid account. Be sure to tell them which grade level you are supporting and we will add that to their total on Friday morning! Remember, direct donations to the bank are due by NOON on Friday, October 30th. Heber Springs, it's time to win the Community Impact Award once again!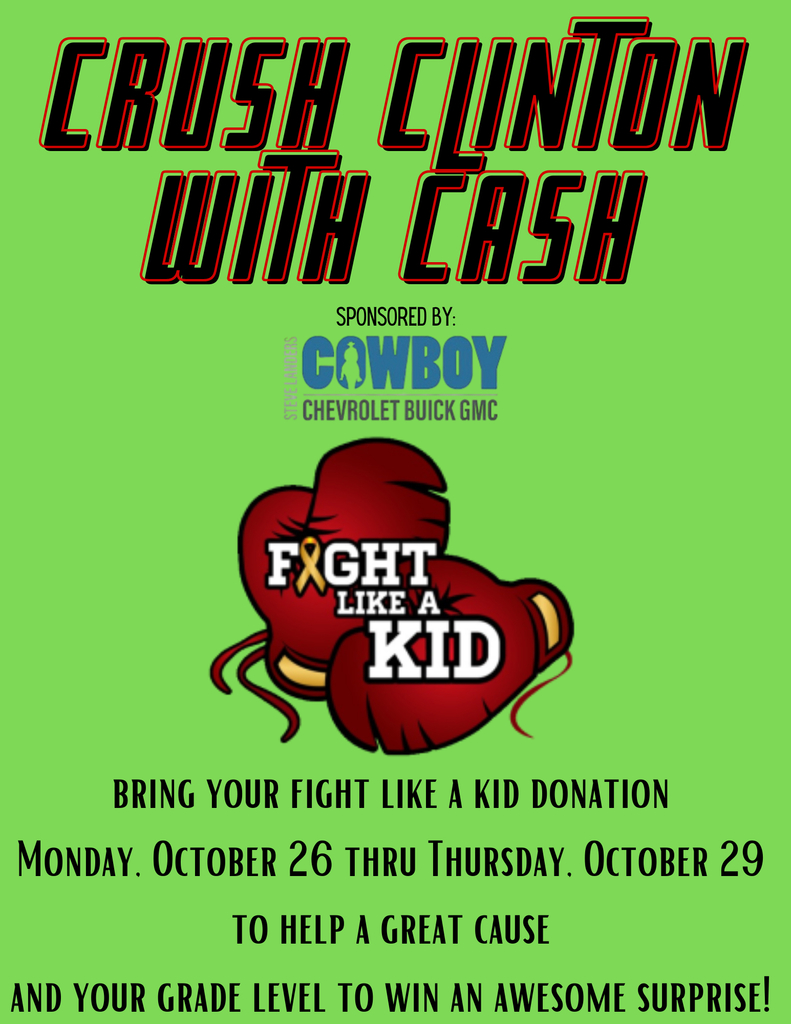 TIME CHANGE!!! Tonight's FASFA event will begin at 5:30 in the High School Cafeteria and NOT 5:00.

FASFA night is tomorrow night for our Seniors!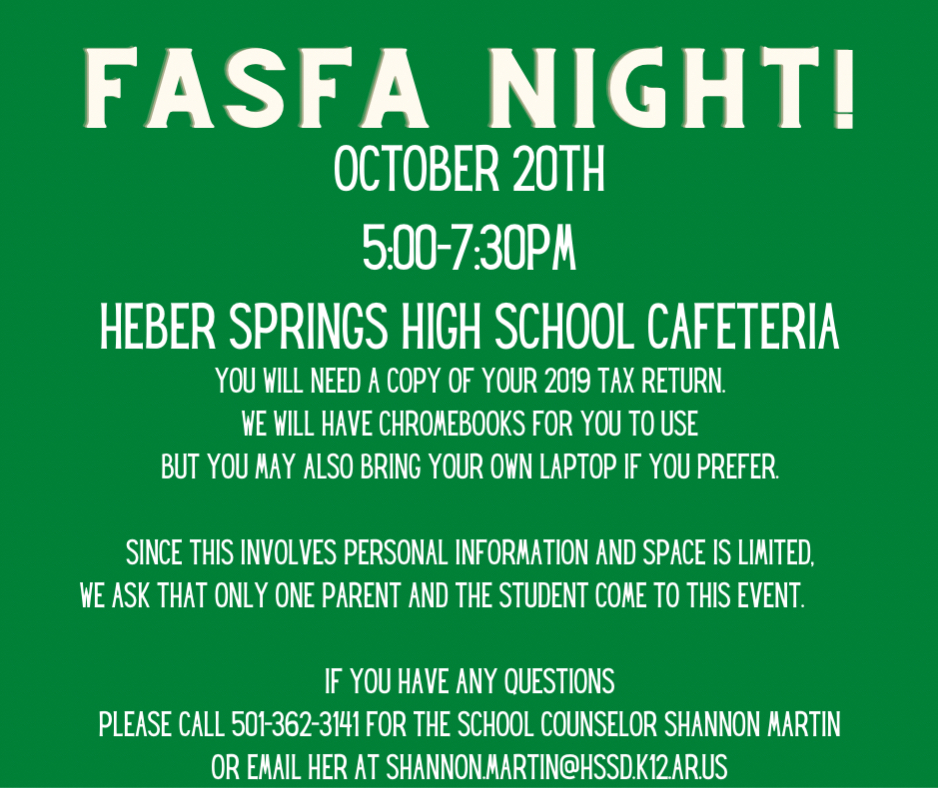 Heber Springs Panther XC teams will run Tuesday, October 22nd @3:30 at the Josh Park Memorial Trail. Come out to support these amazing student athletes!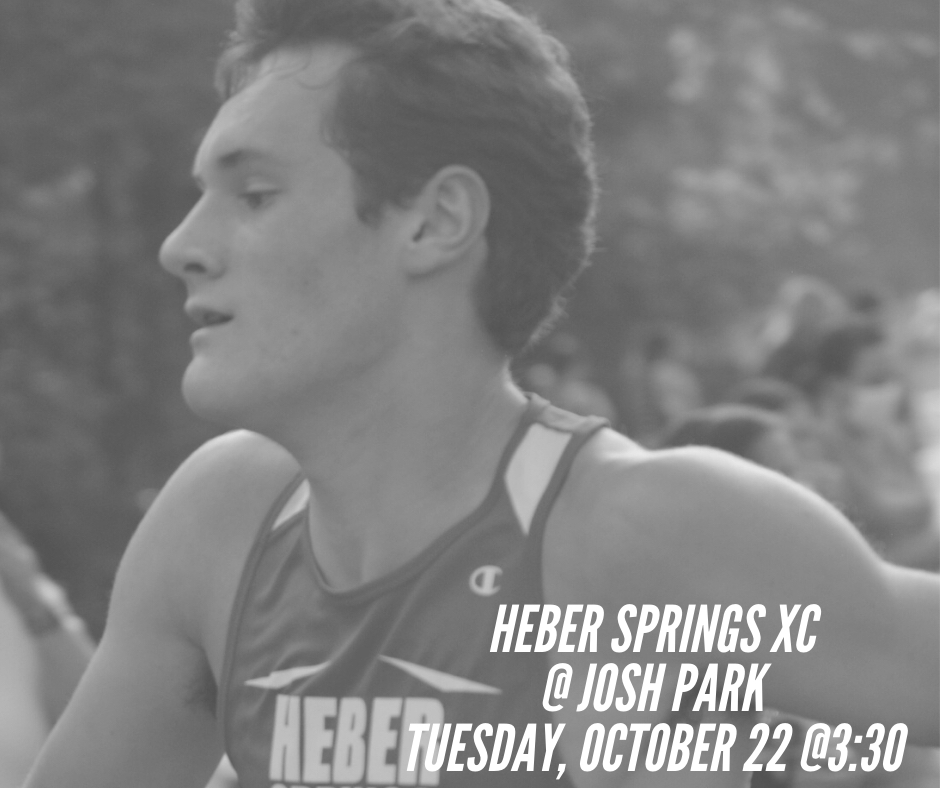 Vouchers for Friday night's football game at Southside can be picked up at Central Office. Football players and spirit teams have until 4pm Tuesday, general public pick up begins on Wednesday.

Band Boosters Mtg TONIGHT!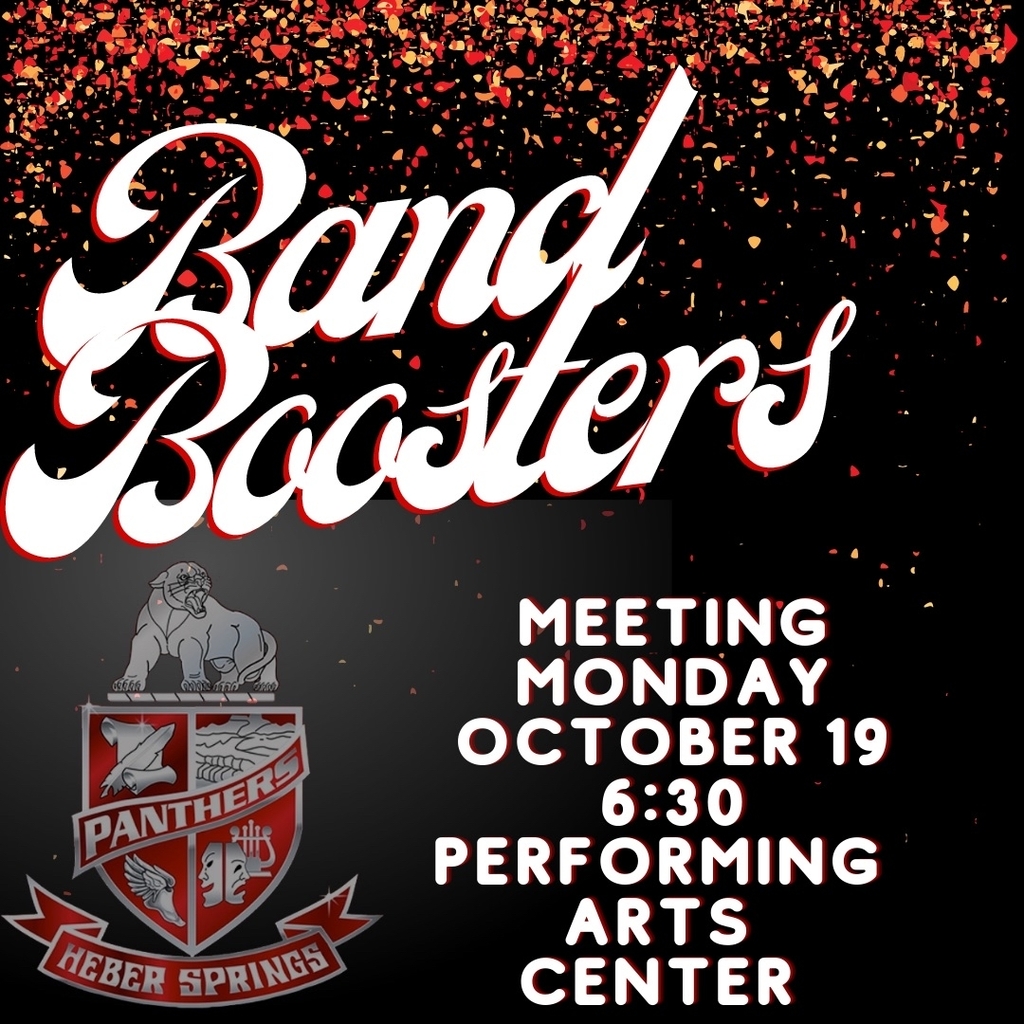 This is a reminder that tomorrow is a Virtual Day for all students at Heber Springs Schools. Students will not be on campus tomorrow. All students will need to check their Google Classroom in the morning for the assignment.

What an amazing day...the weather was beautiful, our Homecoming Court was beautiful, and the community of Heber Springs really came out to support our amazing school district. Thank you all for your kindness and support...not just for Homecoming but for every day!
https://youtu.be/jyD8D538kVo