We are about to begin my favorite time of year. This is the time that students come back to school. All of the preparations to get ready for the new school year are completed and we are excited to have the kids coming back. We have been busy with getting our buildings ready. The High School has a new floor, we have replaced a lot of carpeting, floors are waxed and poli...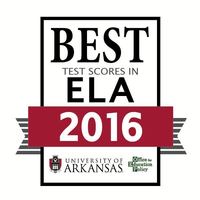 From the Office for Educational Policy at The University of Arkansas:Dear Superintendent Stauffacher,Congratulations on being recognized by OEP as having one of the highest-achieving middle schools in Arkansas! As you may know, the Office for Education Policy (OEP) at the University of Arkansas creates an annual report entitled the Outstanding Educational Performance A...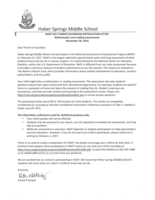 Click Below to download a PDF of the letterNAEP 2017 Parent Letter...