The Heber Springs School District is proud to provide parents, students, and the community with a smartphone/tablet app for quick and easy access to school information and notifications. You'll find the app a convenient way for information such as notifications, bus route changes, cafe menus, game schedules, and other events. The HSSD app is available for both iPhone and Android. Any notifications sent from the school by phone will also be sent as a notification from the app. This is the best way for individuals without a student enrolled to still receive school alerts. This is also a great solution for parents that wish to receive notifications on more than one device.
Here are some basic instructions on how to install, receive notifications, and navigate the app.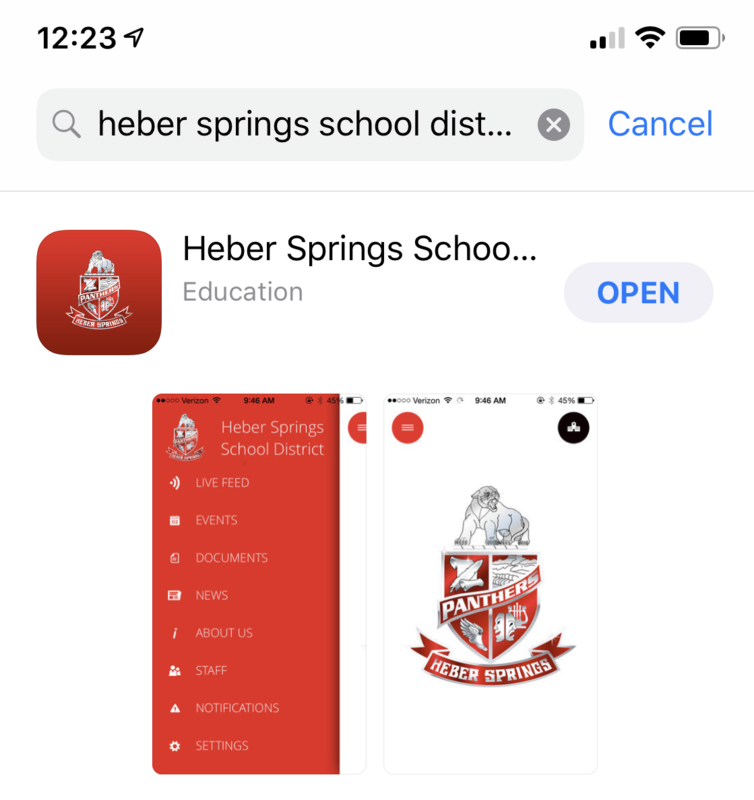 To install the HSSD app, visit the App Store on your Apple Device or the Google Play Store on your Android device and search for the Heber Springs School District.
After launching the app for the first time, you'll likely be asked if you want to allow notifications. We recommend that you allow notifications so for events such as school closing or bus route changes, you'll receive the information instantly as a push notification.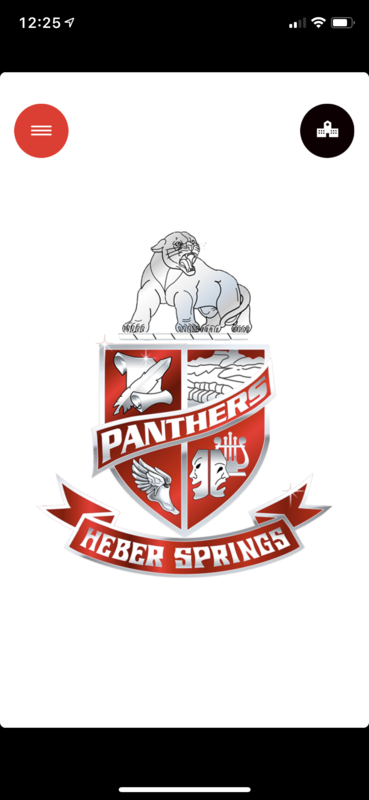 When opening the app you should be presented with two buttons. The button at the top right is the site selector, here you choose the school or department you want to search for information.
After selecting your site, press the button at the top left to open the menu for that department. (Note: if no site is selected, District is the default and only district-wide information is displayed.)
To set what notifications you wish to receive:
Tap on Settings and then set the building or department you want notifications from.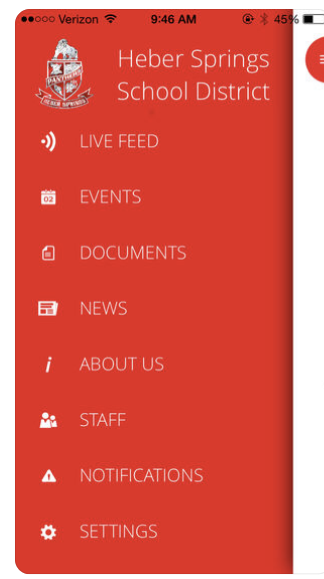 All notifications related to district-wide events such as school closings, bus route changes, or security events will be sent via district notifications. Scroll up and down to see the full list of buildings/departments. Make your selections and hit save.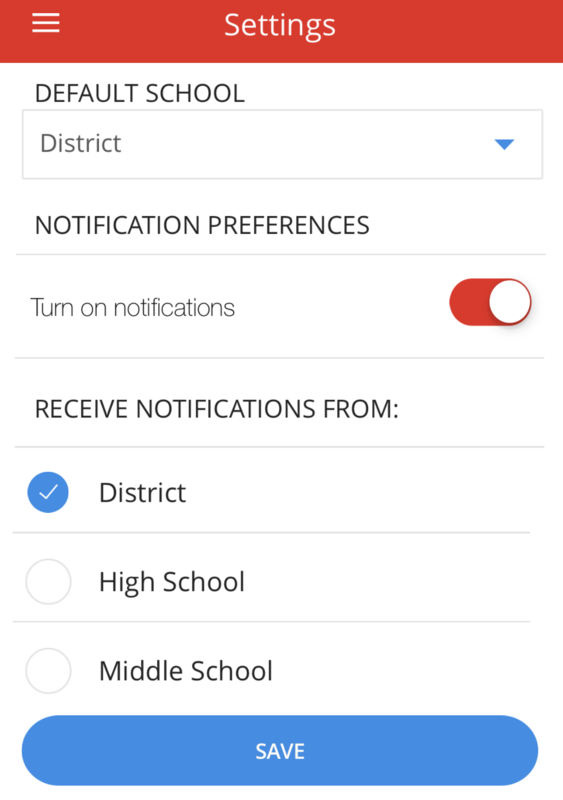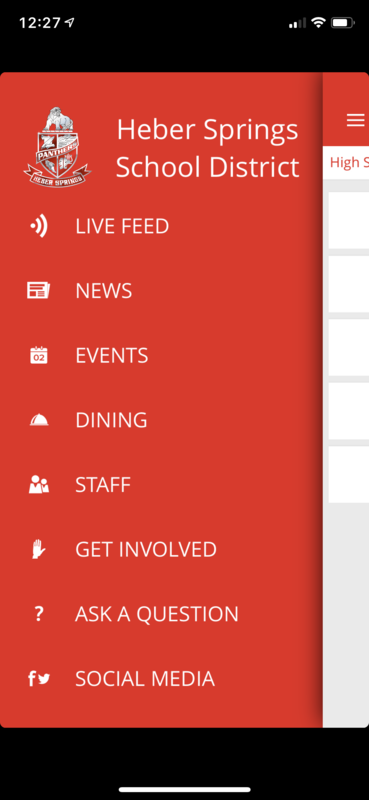 To view cafe menus:
Select "dining" from the menu when you have your school selected. On the dining screen select the desired date. Typically, the cafeteria keeps one to two weeks worth of menus available on the app and website.

To view game schedules:
Use the site selector at the top right and select "athletics". With athletics selected, open the menu and you will have the option to select "game schedule". Once on the game schedules screen, a different sport can be selected by using the filter button (looks like stacked pages at the top just to the left of the site selector.) Use your finger to scroll up and down on the list and see all sports.